Christmas is in what… (counting today) 7 days away? How ridiculously fast did it sneak up on us this year huh? I've done zero holiday shopping and I have zero holiday decorations out, what a disgrace. To my defense, I'm traveling for nearly 2 weeks (leaving Christmas Day) so what's the point in decorating?
To make up for it to myself and for all of you, who're surely super disappointed in me, I'm blogging "7 Days of Suazmo Christmas" – a post per day for the next 7 days related to holiday tidbits, starting with today.
Sing-along..
On the 7th Day of Christmas Suazmo gave to me…Christmas Family Photos.
My immediate family, mom and sister, have never really done Christmas photos. My mom used to do them for my sister and I when we were young, but that stopped ions ago.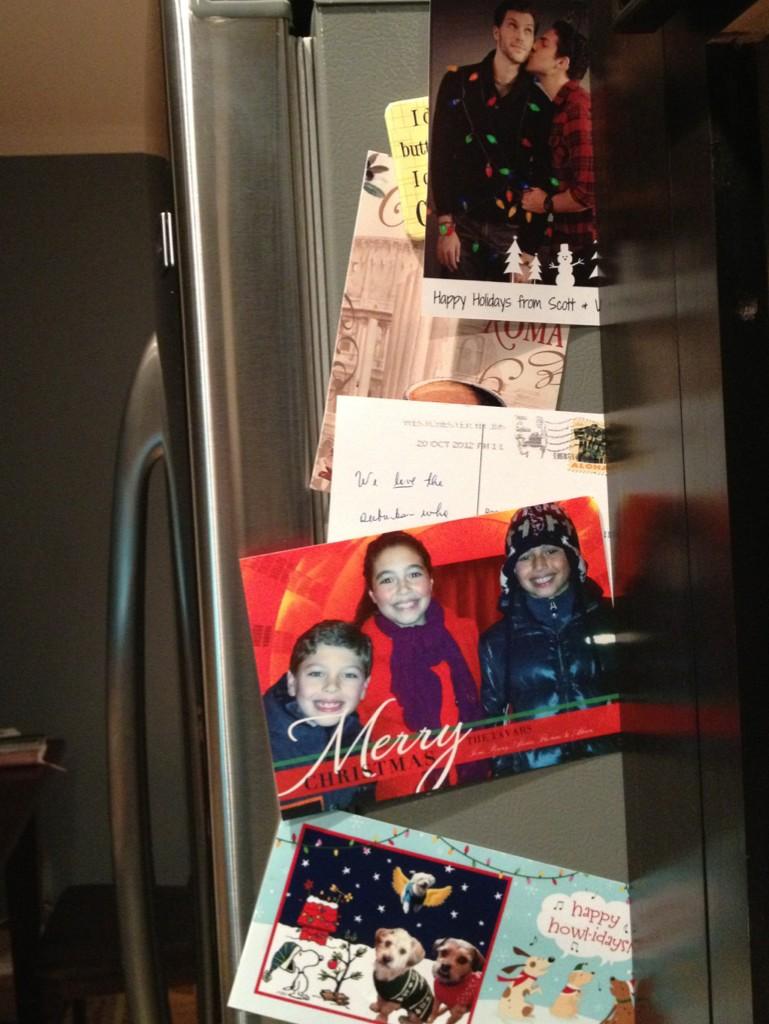 I have to admit though that I miss sending/receiving them especially the old-fashioned way… USPS.
This year I received 3, one from my aunt/uncle and cousins, and the other two from friends!
Do you send out holiday cards? Do you go all out, or just grab a recent Facebook photo and throw it in a generator? Share in the comments below!
Impossible to discuss Christmas cards without touching on the strange and awkward holiday cards out there. Here are just a couple of favorites, check out more here.
Lastly, and the real reason I thought of this topic, the Kardashian Christmas photo.
I wait every year for new one (since I've been a fan.) No matter your opinions of the Kardashians, or my biased opinion, you cannot deny them of their fantastic family photos every year. I wish my family was this big and beautiful and rich, with more than love!